20th Century Studios (formerly Greater New York Film Rental Company, Box Office Attraction Film Rental Company, Box Office Attractions Company, Fox Film Corporation, Twentieth Century Pictures, Twentieth Century Fox Film Corporation, Twentieth Century Fox, 20th Century-Fox or 20th Century Fox) is an American film studio that is a subsidiary of The Walt Disney Studios, a division of The Walt Disney Company. The studio is located on the Fox Studio Lot in the Century City area of Los Angeles.
For over 83 years, it was one of the "Big Six" major American film studios (along with sister company Walt Disney Pictures); formed from the merger of the Fox Film Corporation and Twentieth Century Pictures in 1935. In 1985, the studio was acquired by News Corporation, which was succeeded by 21st Century Fox in 2013 following the spin-off of its publishing assets. In 2019, Disney acquired 20th Century Fox through its merger with 21st Century Fox. On January 17, 2020, Disney renamed the studio as 20th Century Studios, which lead to backlash from fans.
Disney also now owns the rights to the studio's pre-2019 film library, with the exception of films that were originally released by Fox, but sold to other studios, such as DreamWorks Animation's 2013-2017 library, which is now owned by Universal Pictures and the TerryToons cartoons, which are now owned by Paramount Pictures.
History
Click here to see the full logo history.
Background
Fox Film Corporation era (1915-1935)
The Fox Film Corporation was an American company that produced motion pictures, formed by William Fox on February 1, 1915. It was the corporate successor to his earlier Greater New York Film Rental Company and Box Office Attractions Film Company.
The company's first film studios were set up in Fort Lee, New Jersey, but in 1917, William Fox sent Sol M. Wurtzel to Hollywood, California to oversee the studio's new West Coast production facilities, where the climate was more hospitable for filmmaking. On July 23, 1926, the company bought the patents of the Movietone sound system for recording sound onto film.
After the Wall Street crash of 1929, William Fox lost control of the company in 1930, during a hostile takeover. Under new president Sidney Kent, the new owners merged the company with Twentieth Century Pictures to form 20th Century Fox in 1935.
William Fox entered the film industry in 1904 when he purchased a one-third share of a Brooklyn nickelodeon for $1,667. He reinvested his profits from that initial location, expanding to fifteen similar venues in the city, and purchasing prints from the major studios of the time: Biograph, Essanay, Kalem, Lubin, Pathé, Selig, and Vitagraph. After experiencing further success presenting live vaudeville routines along with motion pictures, he expanded into larger venues beginning with his purchase of the disused Gaiety theater, and continuing with acquisitions throughout New York City and New Jersey, including the Academy of Music.
Fox invested further in the film industry by founding the Greater New York Film Rental Company as a film distributor. The major film studios responded by forming the Motion Picture Patents Company in 1908 and the General Film Company in 1910, in an effort to create a monopoly on the creation and distribution of motion pictures. Fox refused to sell out to the monopoly, and sued under the Sherman Antitrust Act, eventually receiving a $370,000 settlement, and ending restrictions on the length of films and the prices that could be paid for screenplays.
In 1914, reflecting the broader scope of his business, he renamed it the Box Office Attraction Film Rental Company. He entered into a contract with the Balboa Amusement Producing Company film studio, purchasing all of their films for showing in his New York area theaters and renting the prints to other exhibitors nationwide. He also continued to distribute material from other sources, such as Winsor McCay's early animated film Gertie the Dinosaur. Later that year, Fox concluded that it was unwise to be so dependent on other companies, so he purchased the Éclair studio facilities in Fort Lee, New Jersey, along with property in Staten Island, and arranged for actors and crew. The company became a film studio, with its name shortened to the Box Office Attractions Company; its first release was Life's Shop Window.
Always more of an entrepreneur than a showman, Fox concentrated on acquiring and building theaters; pictures were secondary. The company's first film studios were set up in Fort Lee, New Jersey where it and many other early film studios in America's first motion picture industry were based at the beginning of the 20th century.
In 1914, Fox Film began making motion pictures in California, and in 1915 decided to build its own permanent studio. The company leased the Edendale studio of the Selig Polyscope Company until its own studio, located at Western Avenue and Sunset Boulevard, was completed in 1916. In 1917, William Fox sent Sol M. Wurtzel to Hollywood to oversee the studio's West Coast production facilities where a more hospitable and cost-effective climate existed for filmmaking.
With the introduction of sound technology, Fox moved to acquire the rights to a sound-on-film process. In the years 1925–26, Fox purchased the rights to the work of Freeman Harrison Owens, the U.S. rights to the Tri-Ergon system invented by three German inventors, and the work of Theodore Case. This resulted in the Movietone sound system later known as "Fox Movietone" developed at the Movietone Studio. Later that year, the company began offering films with a music-and-effects track, and the following year Fox began the weekly Fox Movietone News feature, that ran until 1963. The growing company needed space, and in 1926 Fox acquired 300 acres (1.2 km2) in the open country west of Beverly Hills and built "Movietone City", the best-equipped studio of its time.
When rival Marcus Loew died in 1927, Fox offered to buy the Loew family's holdings. Loew's Inc. controlled more than 200 theaters, as well as the MGM studio. When the family agreed to the sale, the merger of Fox and Loew's Inc. was announced in 1929. But MGM studio boss Louis B. Mayer was not included in the deal and fought back. Using political connections, Mayer called on the Justice Department's antitrust unit to delay giving final approval to the merger. Fox was badly injured in a car crash in the summer of 1929, and by the time he recovered he had lost most of his fortune in the fall 1929 stock market crash, ending any chance of the merger going through even without the Justice Department's objections.
Overextended and close to bankruptcy, Fox was stripped of his empire in 1930 and ended up in jail for later bribery charges. Fox Film, with more than 500 theatres, was placed in receivership. A bank-mandated reorganization propped the company up for a time, but it soon became apparent that despite its size, Fox could not stand on its own. William Fox resented the way he was forced out of the company and portrayed it as an active conspiracy against him in the 1933 book Upton Sinclair Presents William Fox.
Under new president Sidney Kent, the new owners began negotiating with the upstart, but powerful independent Twentieth Century Pictures in the early spring of 1935. The two companies merged that spring as 20th Century-Fox (In 1985 the hyphen was dropped). For many years, 20th Century Fox claimed to have been founded in 1915. For instance, it marked 1945 as its 30th anniversary. However, in recent years it has claimed the 1935 merger as its founding, even though most film historians agree it was founded in 1915.
Twentieth Century Pictures era (1933-1935)
Twentieth Century Pictures, Inc. was an independent Hollywood motion picture production company created in 1933 by Joseph Schenck (the former president of United Artists) and Darryl F. Zanuck from Warner Bros. Financial backing came from Schenck's younger brother Nicholas Schenck, president of Loew's, the theater chain that owned Metro-Goldwyn-Mayer (MGM), Louis B. Mayer of MGM, who wanted a position for his son-in-law, William Goetz, Bank of America and Herbert J. Yates owner of the film processing laboratory Consolidated Film Industries, who later founded Republic Pictures Corporation in 1935. The company product was distributed by United Artists (UA), and leased space at Samuel Goldwyn Studios.
Schenck was President of Twentieth Century, while Zanuck was named Production Chief and Goetz and Raymond Griffith served as vice-presidents. Their initial stars under contract were George Arliss, Constance Bennett, and Loretta Young; however the Goetz connection meant that talent could be borrowed from MGM. The company was successful from the very beginning; out of their first 18 films, only one, Born to Be Bad, was not a financial success. Their 1934 production, The House of Rothschild was nominated for an Academy Award for Best Picture. In 1935, they produced the classic film Les Misérables, from Victor Hugo's novel, which was also nominated for Best Picture.
In the winter of 1934, Zanuck began to negotiate with the UA board to acquire stock of the company and become a board member, but became outraged by UA's co-founder Mary Pickford's refusal to reward Twentieth Century with the company's stock, fearing it would have diluted the value of holdings by another UA stockholder and co-founder, D.W. Griffith. Schenck, who had been a UA stockholder for over ten years, resigned from United Artists in protest of the shoddy treatment of Twentieth Century, and Zanuck; thus began discussions with other distributors, which led to talks with the bankrupt Fox Studios of the Fox Film Corporation in the early spring of 1935. Fox Film had begun in the silent era in 1915 under founder William Fox.
Twentieth Century Pictures of 1933, merged with Fox Studios in 1935 to form 20th Century-Fox (the hyphen was dropped a half century later in 1985 under Australian Rupert Murdoch). For many years, 20th Century Fox claimed to have been founded in 1915. For instance, it marked 1945 as its 30th anniversary. However, in recent years it has now claimed the 1935 merger as its founding date.
20th Century Fox era (1935-2020)
Twentieth Century Pictures' Joseph Schenck and Darryl F. Zanuck left United Artists over a stock dispute, and began merger talks with the management of financially struggling Fox Film, under President Sidney Kent. Spyros Skouras, then manager of the Fox West Coast Theaters, helped make it happen (and later became president of the new company). The company had been struggling since founder William Fox lost control of the company in 1930.
The new company, 20th Century-Fox Film Corporation, began trading on May 31, 1935. Kent remained at the company, joining Schenck and Zanuck. Zanuck replaced Winfield Sheehan as the company's production chief.
The company established a special training school. Lynn Bari, Patricia Farr and Anne Nagel were among 14 young women "launched on the trail of film stardom" on August 6, 1935, when they each received a six-month contract with 20th Century Fox after spending 18 months in the school. The contracts included a studio option for renewal for as long as seven years.
For many years, 20th Century-Fox claimed to have been founded in 1915, the year Fox Film was founded. For instance, it marked 1945 as its 30th anniversary. However, in recent years it has claimed the 1935 merger as its founding, even though most film historians agree it was founded in 1915.
The company's films retained the 20th Century Pictures searchlight logo on their opening credits as well as its opening fanfare, but with the name changed to 20th Century-Fox.
After the merger was completed, Zanuck signed young actors to help carry 20th Century-Fox: Tyrone Power, Linda Darnell, Carmen Miranda, Don Ameche, Henry Fonda, Gene Tierney, Sonja Henie, and Betty Grable. 20th Century-Fox also hired Alice Faye and Shirley Temple, who appeared in several major films for the studio in the 1930s. Higher attendance during World War II helped 20th Century-Fox overtake RKO and Metro-Goldwyn-Mayer to become the third most profitable film studio. In 1941, Zanuck was commissioned as a lieutenant colonel in the U.S. Signal Corps and assigned to supervise production of U.S. Army training films. His partner, William Goetz, filled in at 20th Century-Fox.
In 1942, Spyros Skouras succeeded Kent as president of the studio. During the next few years, with pictures like The Razor's Edge, Wilson, Gentleman's Agreement, The Snake Pit, Boomerang, and Pinky, Zanuck established a reputation for provocative, adult films. 20th Century-Fox also specialized in adaptations of best-selling books such as Ben Ames Williams' Leave Her to Heaven (1945), starring Gene Tierney, which was the highest-grossing 20th Century-Fox film of the 1940s. 20th Century-Fox also produced film versions of Broadway musicals, including the Rodgers and Hammerstein films, beginning with the musical version of State Fair (1945), the only work that the partnership wrote especially for films.
After the war, and with the advent of television, audiences slowly drifted away. 20th Century-Fox held on to its theaters until a court-mandated "divorce"; they were spun off as Fox National Theaters in 1953. That year, with attendance at half the 1946 level, 20th Century-Fox gambled on an unproven gimmick. Noting that the two film sensations of 1952 had been Cinerama, which required three projectors to fill a giant curved screen, and "Natural Vision" 3D, which got its effects of depth by requiring the use of polarized glasses, 20th Century-Fox mortgaged its studio to buy rights to a French anamorphic projection system which gave a slight illusion of depth without glasses. President Spyros Skouras struck a deal with the inventor Henri Chrétien, leaving the other film studios empty-handed, and in 1953 introduced CinemaScope in the studio's groundbreaking feature film The Robe.
Zanuck announced in February 1953 that henceforth all 20th Century-Fox pictures would be made in CinemaScope. To convince theater owners to install this new process, 20th Century-Fox agreed to help pay conversion costs (about $25,000 per screen); and to ensure enough product, 20th Century-Fox gave access to CinemaScope to any rival studio choosing to use it. Seeing the box-office for the first two CinemaScope features, The Robe and How to Marry a Millionaire (also 1953), Warner Bros., MGM, Universal Pictures (then known as Universal-International), Columbia Pictures and Disney quickly adopted the process. In 1956 20th Century-Fox engaged Robert Lippert to establish a subsidiary company, Regal Pictures, later Associated Producers Incorporated to film B pictures in CinemaScope (but "branded" RegalScope). 20th Century-Fox produced new musicals using the CinemaScope process including Carousel and The King and I (both 1956).
CinemaScope brought a brief upturn in attendance, but by 1956 the numbers again began to slide. That year Darryl Zanuck announced his resignation as head of production. Zanuck moved to Paris, setting up as an independent producer, seldom being in the United States for many years.
Production and financial problems
Zanuck's successor, producer Buddy Adler, died a year later. President Spyros Skouras brought in a series of production executives, but none had Zanuck's success. By the early 1960s, 20th Century-Fox was in trouble. A new version of Cleopatra had begun in 1959 with Joan Collins in the lead. As a publicity gimmick, producer Walter Wanger offered $1 million to Elizabeth Taylor if she would star; she accepted and costs for Cleopatra began to escalate. Richard Burton's on-set romance with Taylor was surrounding the media. However, Skouras' selfish preferences and inexperienced micromanagement on the film's production did nothing to speed up production on Cleopatra.
Meanwhile, another remake — of the 1940 Cary Grant hit My Favorite Wife — was rushed into production in an attempt to turn over a quick profit to help keep 20th Century-Fox afloat. The romantic comedy entitled Something's Got to Give paired Marilyn Monroe, 20th Century-Fox's most bankable star of the 1950s, with Dean Martin and director George Cukor. The troubled Monroe caused delays on a daily basis, and it quickly descended into a costly debacle. As Cleopatra's budget passed $10 million, eventually costing around $40 million, 20th Century-Fox sold its back lot (now the site of Century City) to Alcoa in 1961 to raise cash. After several weeks of script rewrites on the Monroe picture and very little progress, mostly due to director George Cukor's filming methods, in addition to Monroe's chronic sinusitis, Monroe was fired from Something's Got to Give and two months later she was found dead. According to 20th Century-Fox files she was rehired within weeks for a two-picture deal totaling $1 million, $500,000 to finish Something's Got to Give (plus a bonus at completion), and another $500,000 for What a Way to Go. Elizabeth Taylor's disruptive reign on the Cleopatra set continued unchallenged from 1960 into 1962, though three 20th Century-Fox executives went to Rome in June 1962 to fire her. They learned that director Joseph L. Mankiewicz had filmed out of sequence and had only done interiors, so 20th Century-Fox was then forced to allow Taylor several more weeks of filming. In the meantime during that summer of 1962 Fox released nearly all of its contract stars, including Jayne Mansfield.
With few pictures on the schedule, Skouras wanted to rush Zanuck's big-budget war epic The Longest Day (1962), a highly accurate account of the Allied invasion of Normandy on June 6, 1944, with a huge international cast, into release as another source of quick cash. This offended Zanuck, still 20th Century-Fox's largest shareholder, for whom The Longest Day was a labor of love that he had dearly wanted to produce for many years. After it became clear that Something's Got to Give would not be able to progress without Monroe in the lead (Martin had refused to work with anyone else), Skouras finally decided that re-signing her was unavoidable. But days before filming was due to resume, she was found dead at her Los Angeles home and the picture resumed filming as Move Over, Darling, with Doris Day and James Garner in the leads. Released in 1963, the film was a hit. The unfinished scenes from Something's Got to Give were shelved for nearly 40 years. Rather than being rushed into release as if it were a B-picture, The Longest Day was lovingly and carefully produced under Zanuck's supervision. It was finally released at a length of three hours, and was well received.
At the next board meeting, Zanuck spoke for eight hours, convincing directors that Skouras was mismanaging the company and that he was the only possible successor. Zanuck was installed as chairman, and then named his son Richard Zanuck as president. This new management group seized Cleopatra and rushed it to completion, shut down the studio, laid off the entire staff to save money, axed the long-running Movietone Newsreel (the archives of which are now owned by Fox News), and made a series of cheap, popular pictures that restored 20th Century-Fox as a major studio. The saving grace for the studio's fortunes came from the tremendous success of The Sound of Music (1965), an expensive and handsomely produced film adaptation of the highly acclaimed Rodgers and Hammerstein Broadway musical, which became a significant success at the box office and won five Academy Awards, including Best Director (Robert Wise) and Best Picture of the Year.
20th Century-Fox also had two big science-fiction hits in the 1960s: Fantastic Voyage (1966), and the original Planet of the Apes (1968), starring Charlton Heston, Kim Hunter, and Roddy McDowall. Fantastic Voyage was the last film made in CinemaScope, which was ultimately replaced by Panavision lenses.
Zanuck stayed on as chairman until 1971, but there were several expensive flops in his last years, resulting in 20th Century-Fox posting losses from 1969 to 1971. Following his removal, and after an uncertain period, new management brought 20th Century-Fox back to health. Under president Gordon T. Stulberg and production head Alan Ladd, Jr., 20th Century-Fox films connected with modern audiences. Stulberg used the profits to acquire resort properties, soft-drink bottlers, Australian theaters and other properties in an attempt to diversify enough to offset the boom-or-bust cycle of picture-making.
Foreshadowing a pattern of film production still yet to come, in late 1973 20th Century-Fox joined forces with Warner Bros. to co-produce The Towering Inferno (1974), an all-star action blockbuster from producer Irwin Allen. Both studios found themselves owning the rights to books about burning skyscrapers. Allen insisted on a meeting with the heads of both studios, and announced that as 20th Century-Fox was already in the lead with their property it would be career suicide to have competing movies. Thus the first joint-venture studio deal was struck. In hindsight, while it may be commonplace now, back in the 1970s, it was a risky, but revolutionary, idea that paid off handsomely at both domestic and international box offices around the world.
In 1977 20th Century-Fox's success reached new heights and produced the most profitable film made up to that time, Star Wars. Substantial financial gains were realized as a result of the film's unprecedented success: from a low of $6 in June 1976, stock prices more than quadrupled to almost $27 after Star Wars' release; 1976 revenues of $195 million rose to $301 million in 1977.
Marvin Davis and Rupert Murdoch
With financial stability came new owners, when 20th Century-Fox was sold for more than $700 million in 1981 to investors Marc Rich and Marvin Davis. 20th Century-Fox's assets included Pebble Beach Golf Links, the Aspen Skiing Company and a Century City property upon which Davis built and twice sold Fox Plaza.
By 1984 Rich had become a fugitive from justice, having fled to Switzerland after being charged by U.S. federal prosecutors with tax evasion, racketeering and illegal trading with Iran during the Iran hostage crisis. Rich's assets were frozen by U.S. authorities. In 1984 Marvin Davis bought out Marc Rich's 50% interest in 20th Century-Fox Film Corporation for an undisclosed amount, reported to be $116 million. Davis sold this interest to Rupert Murdoch for $250 million in March 1985. Davis later backed out of a deal with Murdoch to purchase John Kluge's Metromedia television stations. Murdoch went ahead alone and bought the stations, and later bought out Davis' remaining stake in 20th Century-Fox for $325 million.
To gain FCC approval of 20th Century-Fox's purchase of Metromedia's television holdings, once the stations of the long-dissolved DuMont network, Murdoch had to become a U.S. citizen. He did so in 1985, and in 1986 the new Fox Broadcasting Company took to the air. Over the next 20-odd years the network and owned-stations group expanded to become extremely profitable for News Corp.
The company formed its Fox Family Films division in 1994 to boost production at the studio and would handled animation films. In February 1998, following the success of Anastasia, Fox Family Films changed its name to Fox Animation Studios and drop its live action production which would be picked up by other production units.
Since January 2000 this company has been the international distributor for MGM/UA releases. In the 1980s 20th Century Fox — through a joint venture with CBS called CBS/Fox Video — had distributed certain UA films on video; thus UA has come full circle by switching to 20th Century Fox for video distribution. 20th Century Fox also makes money distributing films for small independent film companies.
In late 2006, Fox Atomic was started up under Fox Searchlight head Peter Rice and COO John Hegeman as a sibling production division under Fox Filmed Entertainment. In early 2008, Atomic's marketing unit was transferred to Fox Searchlight and 20th Century Fox, when Hegeman moved to New Regency Productions. Debbie Liebling became president. After two middling successes and falling short with other films, the unit was shut down in April 2009. The remaining films under Atomic in production and post-productions were transferred to 20th Century Fox and Fox Spotlight with Liebling overseeing them.
In 2008 20th Century Fox announced an Asian subsidiary, Fox STAR Studios, a joint venture with STAR TV, also owned by News Corporation. It was reported that Fox STAR would start by producing films for the Bollywood market, then expand to several Asian markets. In 2008, 20th Century Fox started Fox International Productions.
Chernin Entertainment was founded by Peter Chernin after he stepped down as president of 20th Century Fox's then-parent company News Corp. in 2009. Chernin Entertainment's five-year first-look deal for the film and television was signed with 20th Century Fox and 20th Century Fox TV in 2009.
In August 2012, 20th Century Fox signed a five-year deal with DreamWorks Animation to distribute in domestic and international markets. However, the deal did not include the distribution rights for previously released films which DreamWorks Animation acquired from Paramount Pictures later in 2014. Fox's deal with DreamWorks Animation ended on June 2, 2017 with Captain Underpants: The First Epic Movie, with Universal Pictures taking over the distribution deal with DreamWorks Animation due to NBCUniversal's acquisition of DreamWorks Animation on August 22, 2016, starting on February 22, 2019 with the release of How to Train Your Dragon: The Hidden World.
21st Century Fox era
In 2012, Rupert Murdoch announced that News Corp. would be split into two publishing and media-oriented companies: a new News Corporation, and 21st Century Fox, which operates the Fox Entertainment Group and 20th Century Fox. Murdoch considered the name of the new company a way to maintain the 20th Century Fox's heritage as the group advances into the future.
Fox Stage Productions was formed in June 2013. In August 2013, 20CF started a theatrical joint venture with a trio of producers, both film and theater, Kevin McCollum, John Davis and Tom McGrath.
In September 2017, Locksmith Animation formed a multi-year production deal with 20th Century Fox, who would distribute Locksmith's films, with Locksmith aiming to release a film every 12–18 months. The deal was to bolster Blue Sky's output and replace the loss of distributing DreamWorks Animation films.
Technoprops, a VFX company that worked on Avatar and The Jungle Book, was purchased in April 2017 to operate as Fox VFX Lab. Technoprops' founder Glenn Derry would continue to run the company as vice president of visual effect reporting to John Kilkenny, VFX president.
On October 30, 2017, Vanessa Morrison was named president of a new created 20th Century Fox division, Fox Family, reporting to the Chairman & CEO and Vice Chairman of 20th Century Fox. The family division would develop films that appeal to younger moviegoers and their parents both animated films and films with live action elements. Also, the division would oversee the studio's family animated television business, which produce based holiday television specials on existing film properties, and oversee feature film adaptation of its TV shows. To replace Morrision at Fox Animation, Andrea Miloro and Robert Baird were named co-presidents of 20th Century Fox Animation.
20th Century Fox issued a default notice in regards to its licensing agreement for the under-construction 20th Century Fox World theme park in Malaysia by Genting Malaysia Bhd. In November 2018 Genting Malaysia filed suit in response and included soon to be parent The Walt Disney Company.
Disney era (2019-present)
The acquisition of 21st Century Fox by Disney took place on March 20, 2019. Among other key assets, the acquisition of 21st Century Fox by Disney included the 20th Century Fox film and television studios, U.S. cable/satellite channels such as FX, Fox Networks Group, a 73% stake in National Geographic Partners, Indian television broadcaster Star India, and a 30% stake in Hulu. Immediately preceding the acquisition, 21st Century Fox spun off the Fox Broadcasting Company, Fox Television Stations, Fox News Channel, Fox Business, FS1, FS2, Fox Deportes, and the Big Ten Network into the newly formed Fox Corporation.
On December 14, 2017, The Walt Disney Company announced plans to purchase most of the 21st Century Fox assets, including 20th Century Fox, for $52.4 billion. After a bid from Comcast (parent company of NBCUniversal) for $65 billion, Disney counterbid with $71.3 billion. On July 19, 2018, Comcast dropped out of the 21st Century Fox bid in favor of Sky plc and Sky UK and eight days later, Disney and 21st Century Fox shareholders approved the merger between the two companies. Although the deal was completed on March 20, 2019, 20th Century Fox will not relocate to Walt Disney Studios in Burbank, but will instead continue to be headquartered in Century City on the Fox Studio Lot, which is currently leased to Disney by 21st Century Fox's successor, Fox Corporation, for seven years. Various units were moved out from under 20th Century Fox at acquisition and months after the merger plus there were several rounds of layoffs.
Early information (November 2017–April 2018)
On November 6, 2017, CNBC reported The Walt Disney Company was negotiating a deal with Rupert Murdoch to acquire 21st Century Fox's filmed entertainment, cable entertainment, and direct broadcast satellite divisions, including 20th Century Fox, FX Networks, and National Geographic Partners. The deal would reportedly exclude the Fox Broadcasting Company, 20th Century Fox's studio lot, Fox Television Stations, Fox News Group, and Fox Sports, which would be spun off into a new independent company run by the Murdoch family. According to Disney's CEO Bob Iger, the idea of purchasing Fox's assets came after Disney acquired majority control of the streaming company BAMTech with anticipation to develop its own streaming service (which would eventually be called Disney+, launched in November 2019). Disney was less interested in Fox's production capacities and more keen to acquire Fox's own film and television libraries to help expand the streaming service's library.
The deal would also include film rights to certain franchises owned by Fox, such as X-Men and Fantastic Four, the distribution rights to Star Wars: Episode IV – A New Hope (which were not owned by Marvel Studios and Lucasfilm respectively when Disney acquired the two companies). Talks had stalled for the day without a deal being finalized, but it was reported on November 10 that the prospected deal had yet to be fully abandoned.
On November 16, it was reported that Comcast (parent company of NBCUniversal), Verizon Communications, and Sony (parent company of Columbia Pictures) had also joined Disney in a bidding war for 21st Century Fox. During a recent shareholders meeting, 21st Century Fox Co-Chairman Lachlan Murdoch said Fox was not in the category of "sub-scale" companies that were "finding it difficult to leverage their positions in new and emerging video platforms", but was instead a company that had "the required scale to continue to both execute on our aggressive growth strategy and deliver significant increased returns to shareholders".
Because Disney owns the American Broadcasting Company (ABC), Comcast owns the National Broadcasting Company (NBC), and 21st Century Fox owned the Fox Broadcasting Company, a full acquisition of Fox by Disney or Comcast would have been illegal under the Federal Communications Commission (FCC)'s rules prohibiting a merger between any of two of the four major broadcast networks.
On November 28, while mentioning a rumor that the rumored negotiations between Disney and Fox were progressing at a rapid pace, Mike Fleming Jr. of Deadline Hollywood commented, "given how Disney made the Marvel and Lucasfilm deals under the cone of silence, if this happens we'll probably only know it when it's announced. It is certainly being talked about today."
Rumors of a nearing deal continued on December 5, with additional reports suggesting the FSN regional sports networks would be included in the sale (assets that would likely be aligned with Disney's ESPN division).
On December 11, Comcast announced it was dropping its bid on the Fox assets. On December 14, Disney and Fox confirmed a $52.4 billion deal to merge the two companies, pending approval from the United States Department of Justice Antitrust Division.
In February, CNBC reported that, despite the Disney–Fox deal, Comcast might take action to outbid Disney's $52.4 billion offer, if the AT&T–Time Warner merger went through. Despite this, Fox President Peter Rice stated he was content with the Disney offer and that the Fox assets were "a great fit for Disney."
Early in March, the non-profit group Protect Democracy Project Inc. filed a lawsuit against the United States Department of Justice (DOJ) on the hopes to seek any records of communications between the two groups over Disney's pending acquisition of Fox. The lawsuit also sought "any related antitrust enforcement efforts by the DOJ, to find out whether the president or his administration is improperly interfering with the independence of the DOJ out of favoritism for a political ally." Donald Trump congratulated Murdoch for the Disney–Fox deal while attacking AT&T's acquisition of Time Warner, particularly over the ownership of CNN, which he frequently criticized due to alleged bias.
On April 12, 2018, Rice revealed the acquisition was expected to close by summer 2019. Beginning in March, a strategic reorganization of the Disney conglomerate saw the creation of two business segments, Disney Parks, Experiences and Products and Walt Disney Direct-to-Consumer and International. Parks & Consumer Products was primarily a merger of Parks & Resorts and Consumer Products & Interactive Media, while Direct-to-Consumer & International took over for Disney International and global sales, distribution, and streaming units from Disney–ABC Television Group, Studio Entertainment, and Disney Digital Network. Given that Iger described it as "strategically positioning our businesses for the future", The New York Times considered the reorganization done in expectation of the 21st Century Fox purchase.
Bidding war between Disney and Comcast (May–July 2018)
On May 7, 2018, it was reported that Comcast spoke to investment banks about topping Disney's offer to acquire Fox. Shortly afterwards, Bob Iger stated he was willing to drop Sky plc from the deal to ensure the Fox acquisition.
Several Fox investors said they would be open to terminate the company's agreement with Disney if Comcast followed through on its plan to launch a rival all-cash bid for $60 billion. Murdoch's family trust controlled 39% of Fox due to shares it held with special voting rights. However, under the company's by-law, those special rights did not apply to a vote on the Disney/Fox deal when the Murdoch trust only controlled 17% of the vote, making it easier for other shareholders to defeat him, which was expected as early as next month. Later that month, it was confirmed that Lachlan Murdoch, rather than James Murdoch, would take charge of the New Fox company.
The following week, Comcast publicly announced it was looking into making an all-cash counter-offer for the Fox assets that Disney proposed to acquire. Shortly after, it was reported that Disney was looking into making its own all-cash counter-offer for Fox assets if Comcast went through with their offer.
The next day, Disney and Fox announced they had set their shareholder vote meetings for July 10, although both said Fox's meeting could be postponed if Comcast came through with their offer.
On June 12, AT&T was given approval by District Judge Richard J. Leon to acquire Time Warner, easing concerns Comcast had regarding whether government regulators would block their bid for Fox. Consequently, the next day, Comcast mounted a bid of $65 billion for the 21st Century Fox assets that were set to be acquired by Disney.
On June 18, it was reported that Disney will add to its already existing $52 billion claim to contest Comcast's proposed counter-offer for the Fox assets.
On June 20, Disney and Fox announced they had amended their previous merger agreement, upping Disney's offer to $71.3 billion (a 10% premium over Comcast's $65 billion offer), while also offering shareholders the option of receiving cash instead of stock. On June 21, Murdoch said in response to Disney's higher offer: "We are extremely proud of the businesses we have built at 21st Century Fox, and firmly believe that this combination with Disney will unlock even more value for shareholders as the new Disney continues to set the pace at a dynamic time for our industry." That still does not prevent other companies from making a bid, as the deal was needed to be voted on by shareholders.
Iger explained the reasoning behind the bid: "Direct-to-consumer distribution has actually become an even more compelling proposition in the six months since we announced the deal. There has just been not only a tremendous amount of development in that space, but clearly the consumer is voting—loudly."
On June 27, the United States Department of Justice gave antitrust approval to Disney under the condition of selling Fox's 22 regional sports channels within 90 days of closing, to which the company has agreed. The next day, Disney and Fox boards scheduled July 27, 2018 as the day shareholders vote on Fox's properties being sold to Disney.
On July 9, a Fox shareholder filed a lawsuit to stop the acquisition from Disney citing the absence of financial projections for Hulu. On the same day, CNBC reported Comcast was looking for companies that could take over Fox's Regional Sports Networks. The shareholder claimed that would've made Comcast's antitrust problems regarding the takeover of Fox assets easier as Comcast was preparing to make a new all cash counter-offer before July 27, 2018.
On July 12, the Department of Justice filed a notice of appeal with the D.C. Circuit to reverse the District Court's approval for AT&T acquisition of Time Warner (now WarnerMedia). Analysts said the chances of the DOJ win are small, but would be the "final nail in the coffin for Comcast's Fox chase. This is a clear gift to Disney." On the next day, CEO of AT&T Randall Stephenson gave an interview with CNBC, about Comcast's bid for Fox: "It probably can't help it. You're in a situation where two entities are bidding for an asset, and this kind of action can obviously influence the outcome of those actions."
On July 13, Disney received the support of the Institutional Shareholder Services and Glass Lewis, the two most prominent proxy adviser firms in the world. Fox shareholders were recommended by the advisers as means to provide for Disney's future.
On July 16, CNBC reported Comcast was unlikely to continue its bidding war with Disney to acquire Fox. Instead, Comcast is likely to continue pursuing 61% stake of Sky.
On July 19, Comcast officially announced it was dropping its bid on the Fox assets in order to focus on its bid for Sky. The CEO of Comcast, Brian L. Roberts, said "I'd like to congratulate Bob Iger and the team at Disney and commend the Murdoch family and Fox for creating such a desirable and respected company."
Road to completion (July 2018–March 2019)
On July 25, 2018, TCI Fund Management, the second largest shareholder of 21st Century Fox, indicated it voted to approve the Disney–Fox deal. On July 27, Disney and Fox shareholders approved the merger between the two companies.
There were reports on August 9 that Viacom CEO Bob Bakish wants to license its TV ad targeting tech to the entire industry, starting with Fox. On August 12, the Competition Commission of India approved the Disney–Fox deal.
On September 17, the European Commission scheduled a merger review for October 19, which was later postponed to November 6.
On October 5, Disney announced the commencement of exchange offers and consent solicitations for 21st Century Fox.
On October 10, it was reported that the new, post-merger organizational structure of "New Fox" would be implemented by January 1, 2019, ahead of the closure of the Disney sale (which is still expected to occur during the first half of 2019).
On October 15, Disney offered a list of concessions to the European Commission, which extended the review deadline to November 6. The European Commission on November 6, 2018 cleared the sale, pursuant to the divestment of certain factual television networks in Europe owned by the Disney/Hearst joint venture A&E Networks, including Blaze, Crime & Investigation, History, H2, and Lifetime. Disney will continue to be a 50 percent owner of A&E everywhere outside of the European Economic Area.
On November 19, China's regulators approved the Disney–Fox deal, without any conditions. After obtaining approval from Chinese regulators, Disney said it still needed to obtain regulatory approval from several other regulators, though the approvals from the United States, European Union, and China were considered the most important hurdles to clear.
On December 3, Brazil's Administrative Council for Economic Defense (CADE) said the deal would concentrate the market of cable sports channels. CADE recommended remedial measures.
By December 14, the merger was subjected to regulation in Mexico, where Disney/Fox would account for 27.8% of content distribution across all genres. Disney would own 73% of all sports channels in Mexico. On January 31, Mexico's Federal Commission of Economic Competition (COFECE) approved the Disney–Fox deal after Disney agreed to sell its stake in Walt Disney Studios Sony Pictures Releasing de México, a Mexican film distributor, to Sony Pictures Motion Picture Group.
On January 7, 2019, the registration statement for "New Fox", under the name Fox Corporation, was filed with the U.S. Securities and Exchange Commission.
On January 11, it was reported that the deal is expected to close by either February or March 2019. However, on January 30, in a SEC filing by Disney, it was reported that the deal is expected to close by June 2019.
Bob Iger met with Brazil's antitrust regulator CADE on February 12, 2019 to discuss the Disney–Fox deal. However, a decision on the deal still could not be reached. However, on February 20, Bloomberg said CADE will make its ruling on the Disney–Fox deal on February 27, 2019. On February 21, Bloomberg reported Disney will divest Fox Sports in Brazil and Mexico to get approval in these countries. The two countries are among the last major hurdles for the Disney–Fox deal. On February 27, Brazil's antitrust agency CADE approved the merger with conditions requiring Disney to divest Fox Sports Brazil among other measures. The regulator said it coordinated with regulators in Mexico and Chile in evaluating the transaction. Brazil's approval clears one of the final hurdles, allowing the deal to be completed in March.
On March 4, The Walt Disney Company tweaked Robert Iger's compensation package he would receive upon closing the Disney–Fox deal, removing $13.5 million in potential salary and incentive awards available for the chief executive after the company closes its acquisition of 21st Century Fox Inc. assets.
Mexico's telecom regulator, Federal Telecommunications Institute (IFT), approved the deal on March 11, 2019 under the condition that Disney and Fox agree to sell Fox Sports in the country within six months. They also had to keep the National Geographic brand separate from its A&E channels. This cleared the last major holdout on the deal. On March 12, 2019 Disney announced it was set to close the Fox deal on March 20.
Fox Corporation officially became a standalone, publicly traded company, separate from 21st Century Fox, on March 19, 2019 making Fox Corporation the owner of the assets that were not acquired by Disney. The announcement also included appointment of the board of directors. Also on March 19, 21st Century Fox officially completed distribution of new Fox shares ahead of the completion of the Disney deal. The deal was officially completed on March 20, 2019.
At acquisition (October 2018–March 2019)
Disney announced on October 8, 2018, 21st Century Fox's top television executives would join the company, including Peter Rice, Gary Knell, John Landgraf, and Dana Walden. Rice will serve as Chairman of Walt Disney Television and Co-Chair of Disney Media Networks, succeeding Ben Sherwood while Walden is to be named Chairman of Disney Television Studios and ABC Entertainment. Disney announced on March 5, 2019 Craig Hunegs would lead the combined TV operations at Disney Television Studios once the Disney–Fox deal closes. Hunegs will be president of the subsidiary, with oversight of all operations, including ABC Studios, ABC Signature, 20th Century Fox Television and Fox 21 TV studios. He'll report to Dana Walden, chairman of Fox Television Group who will be chairman of Disney Television Studios and ABC Entertainment.
On October 18, 2018, Disney announced a new organizational structure for the Walt Disney Studios and the individual unit heads who would join the company except for Fox's filmed entertainment CEO Stacey Snider, including Emma Watts, Fox 2000 President of Production Elizabeth Gabler, Fox Searchlight Pictures Chairmen Nancy Utley and Stephen Gilula. Watts who currently serves as Vice Chairman and President of production at 20th Century Fox will continue in that post. All Fox film production units would report to Walt Disney Studios Chairman Alan Horn except for Fox Family and 20th Century Fox Animation reporting to Watts and Horn. By March 22, 2019, Fox Family only reports to Watts while Fox Animation reporting only to Horn.
On December 13, 2018, Disney announced a new organizational structure for its international operations and the individuals who would join the company, including Jan Koeoppen and Uday Shankar. Shankar who currently serves as Chairman and President Fox Networks Group Asia and Star India will lead Disney's Asian operations and will become the new Chairman of Disney India.
Post-acquisition (March 2019–present)
It was reported on March 21, 2019 that Disney would shut down the Fox 2000 Pictures studio in 2020, following the release of The Woman in the Window. On the same day it was reported that up to 4,000 people would lose their jobs as Disney commenced layoffs following the merger. The top executives given two to six months notice of being laid off include 20th Century Fox film president of domestic distribution Chris Aronson, president of worldwide marketing Pamela Levine, co-president of marketing Kevin Campbell, chief content officer Tony Sella, international distribution president Andrew Cripps, executive vice president of corporate communications Dan Berger, executive vice president of legal affairs and executive vice president of Fox Stage productions Bob Cohen and executive vice president of publicity Heather Phillips, 20th Television president Greg Meidel and Fox Consumer Products boss Jim Fielding. The layoffs from Fox's Film Division continued from March, May, June, July and more recently in August 2019. As of July 31, 2019, the layoff totaled 250 with the lay off of several dozen employees in the production and visual effects departments with key Fox executives in this group were executive VP of feature production Fred Baron, executive VP of physical production Dana Belcastro, executive VP of post-production Fred Chandler and visual effects John Kilkenny.
Debmar-Mercury announced on April 3 that it would end its national ad sales partnership with 20th Television, and that they will transfer their national ad sales for their first-run and off-network shows by the company to CBS Television Distribution Media Sales. Disney's ESPN unit acquired on April 10 a package of rights to the Big 12 Conference in college athletics that had previously been held by Fox. On April 15, 2019, Hulu acquired AT&T's 9.5% stake in Hulu for $1.43 billion, with Disney and NBC Universal co-owning the share.
Disney announced on April 24, 2019 that it had canceled a number of upcoming Fox films such as Mouse Guard, News of the World (whose rights were then picked up by Universal Pictures), and an adaptation of Angie Thomas' On the Come Up (whose rights were then moved to Paramount Players), and that some projects, such as the Kingsman prequel The Great Game, Fear Street, and Steven Spielberg's remake of West Side Story, were still in production. On May 7, Disney announced a revised release schedule for several Disney and Fox films. Among the changes, several films (Artemis Fowl, Ad Astra, Spies in Disguise, The New Mutants, and Call of the Wild), were moved to later release dates. All the Fox Marvel films previously scheduled for release after 2019 were removed from the schedule. Avatar 2 was rescheduled from 2020 to a 2021 Christmas release, after which Avatar sequels will be released every other Christmas holiday release, alternating with Star Wars sequels through 2027.
On April 25, 2019, Shannon Ryan, who was previously Fox Television chief marketing officer, was made president of marketing for ABC Entertainment and Disney Television Studios, she will report directly to Karey Burke, president of ABC Entertainment, and Craig Hunegs, president of Disney Television Studios.
Sinclair Broadcast Group agreed on April 26, 2019 to acquire Fox Sports Networks (excluding YES Network, being sold separately to Yankee Global Enterprises) from Disney for $10 billion. On May 14, 2019, Disney announced it had assumed control of Hulu as part of a put/call agreement with Comcast and its 33% stake in the service. Comcast will continue to license NBCUniversal content and live carriage of NBCUniversal channels until late 2024 and their stake in Hulu could be sold to Disney as early as January of that year. In addition, both companies will fund Hulu's purchase of AT&T's 9.5% stake in Hulu.
Following the acquisition, Disney reorganized its television division to align various operations. On June 10, 2019, Disney announced that both Disney Television Studios and FX Entertainment would share the same casting division. On July 31, 2019, Disney reorganized Hulu's reporting structure, placing Hulu's Scripted Originals team under Walt Disney Television. Under the new structure, Hulu's SVP of Original Scripted Content would report directly to the chairman of Disney Television Studios and ABC Entertainment.
Fox Stage Productions on July 3, 2019 was moved into Disney Theatrical Group as Buena Vista Theatrical division with all top executives leaving at that time. On August 1, 2019, Disney announced that the Fox Research Library will be folded into the Walt Disney Archives and Disney Imagineering Archives by January 2020.
On August 7, 2019, Disney announced that they would overhaul Fox film projects in development except Avatar, Planet of the Apes and Kingsman sequels due to Dark Phoenix causing a third-quarter loss. A new reduced slate of about 10 films per year fully overseen by Disney will now be the main focus, with 20th Century Fox making half of the movies for Hulu and Disney+. Fox properties such as Home Alone, Night at the Museum, and Diary of a Wimpy Kid have been assigned for Disney+ release and assigned to Fox Family.
On August 9, 2019, the Los Angeles Times reported that Disney would be pulling all Fox film library titles out of all theater chains and moving them onto either Hulu or Disney+. Little Theatre, a local theater chain in Rochester, New York, was forced to cancel their August 5 screening of Fight Club after Disney notified the theater that it was not allowed to screen the film in the future.
On August 22, 2019, Sinclair completed its acquisition of Fox Sports Networks from Disney. Seven days later, the Yankees/Sinclair/Amazon consortium also completed the acquisition of the 80% share of YES Network from Disney on August 29, 2019 with the Yankees owning 65%, Sinclair owning 20% and Amazon owning the remaining 15%.
On September 10, 2019, Disney announced their plans to sell video game division FoxNext, preferring to license its properties for video games rather than develop them.
On October 22, 2019, the Banijay Group announced its intent to acquire Endemol Shine Group from Disney and Apollo Global Management for $2.2 billion. Disney and Apollo agreed to sell Endemol to Banjay on October 26, 2019, pending antitrust approval from regulators.
On October 24, Vulture reported that Disney was placing all of Fox's older films into the Disney Vault, with several theaters and film programmers reporting that Fox's back catalogue was no longer available to them.
20th Century Studios era (2020-present)
On January 17, 2020, Variety reported that Disney had rebranded "20th Century Fox" and "Fox Searchlight Pictures" as "20th Century Studios" and "Searchlight Pictures" respectively to avoid brand confusion with the then-recently formed Fox Corporation.
Disney rebranded the studio as 20th Century Studios, which served to help avoid brand confusion with the Fox Corporation. Similar to other Disney film units, distribution of 20th Century Studios films is now handled by Walt Disney Studios Motion Pictures, while Searchlight Pictures operates their own autonomous distribution unit. The first film scheduled for release by Disney under the studio's new moniker is The Call of the Wild. In January 2020, held-over production president Emma Watts resigned from the company.
On January 22, 2020. Disney announced it had sold FoxNext to mobile game developer Scopely.
On January 31, 2020, Disney eliminated the role of Hulu CEO, as part of fully integrating Hulu with Disney's business model. Under the new structure, top Hulu executives would report directly to DTCI and Walt Disney Television leads.
Gallery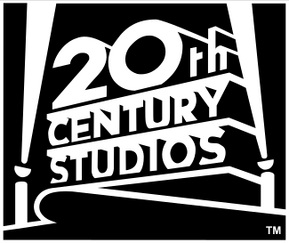 The gallery for 20th Century Studios can be viewed here.