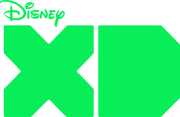 Disney XD is an American pay television channel owned by the Disney Branded Television and Disney Media and Entertainment Distribution units of The Walt Disney Company. The channel is aimed primarily at older children ages six to eleven years old.
Disney XD's programming consists of original first-run television series, current and former original series and made-for-TV films inherited from sister network Disney Channel, theatrically released films, and acquired programs from other distributors, along with a primetime block of programming involving competitive gaming.
The channel offers an alternate Spanish-language audio feed, either via a separate channel with the English track removed as part of a package of Spanish-language television networks sold by subscription providers or a separate audio track accessible through the SAP option, depending on the provider.
As of January 2016, Disney XD is available to 77.5 million households in the United States.
20th Century Studios movies that aired on Disney XD